Attractions in Providence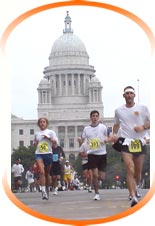 Providence, known as the "Renaissance City" has a variety of attractions of interest to runners and their friends and families before or after the Providence Half Marathon. Come for the race, and stay to enjoy a few of the other activities offered by this beautiful city.
Below are links to a few of the attractions you can find in and around Providence:
USS Saratoga Russian Submarine Museum
P.O. Box 28581, Providence
Belcourt Castle
657 Bellevue Avenue, Newport
Governor Henry Lippitt House Museum
199 Hope Street, Providence
Heritage Harbor Museum
222 Richmond Street, Suite206, Providence
John Brown House
52 Power Street, Providence
Nightingdale - Brown House
357 Benefit Street, Providence
Providence Children's Museum
100 South Street, Providence
The RISD Museum
224 Benefit Street, Providence
Culinary Archives & Museum at Johnson & Wales U.
315 Harborside Boulevard, Providence
Mansions in Newport
Just down the road from Providence is historic Newport, RI - home to the vacation residences of many of the country's largest industrialists. Many of these mansions are now open to the public, providing a glimpse of life from a different era. Also in Newport is the International Tennis Hall of Fame Museum.
Rough Point/Newport Restoration Foundation
680 Bellevue Avenue, Newport
Samuel Whitehorne House/Newport Restoration Foundation
416 Thames Street, Newport
Newport Mansions of the Preservation Society
424 Bellevue Avenue, Newport